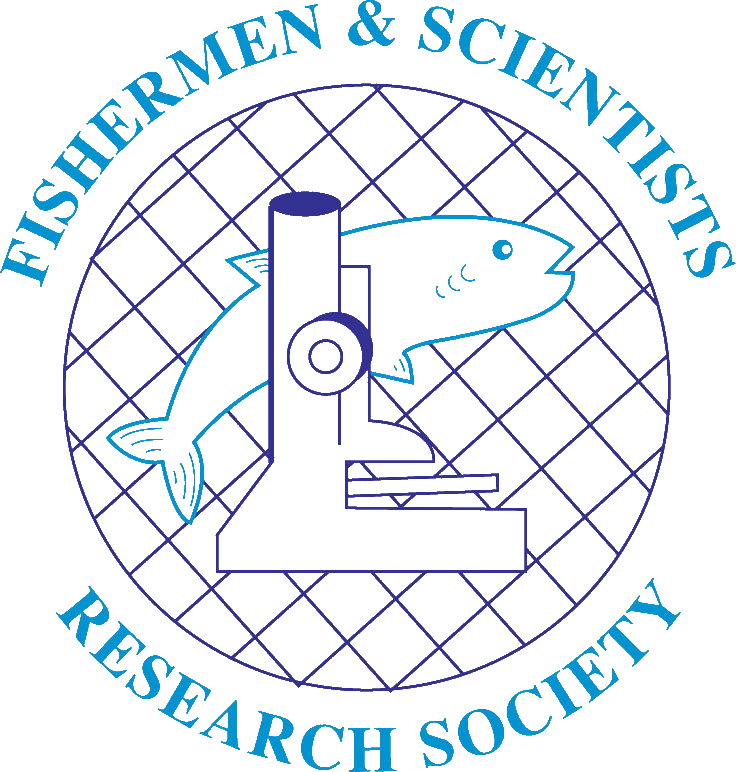 Established in January 1994, the Fishermen and Scientists Research Society (FSRS) is a non-profit organization which is an active partnership between fishermen and scientists. The FSRS was developed with the overall objectives to promote effective communication between fishermen, scientists and the general public, and to establish and maintain a network of fishermen and scientists capable of conducting collaborative research and collecting information relevant and necessary to the long-term sustainability of marine fisheries.
FSRS has developed into an effective organization which brings the knowledge of fishermen into the scientific arena by agreeing on rules of information and educates fisheries scientists by making them realize the wealth of knowledge about fishes and fishing that fishermen gain by experience. In turn, fishermen gain an increased understanding of the scientific methodologies and processes involved in managing the fisheries resource.
One of the FSRS's primary objectives is to facilitate and promote effective communication between fishermen, scientists, and the general public. With a view to advancing communication between these stakeholders and increasing fishermen's participation in fisheries science, the FSRS has undertaken a number of initiatives since its inception.
A newsletter entitled 'Hook Line and Thinker' is sent to over 800 subscribers which details FSRS activities, results of FSRS research projects, articles about research of other organizations, general information articles, schedules of events, etc. www.fsrs.ns.ca to subscribe. We can also be found on facebook (https://www.facebook.com/fsrs.ns) and Twitter. ( @FSRS_info)
FORCE Lobster Baseline Study