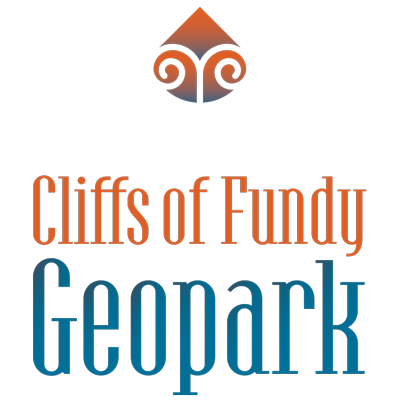 The Mi'kmaq have inhabited these shores for more than 11,000 years. The Cliffs of Fundy is the home of the legendary Kluscap and steeped in his legends. The origin of the Five Islands, the Three Sisters, and the special significance of Partridge Island are but a few of these stories and places. The Mi'kmaq were the first geologists of the Geopark, selecting rocks for their points and tools, and for ceremonial use in sweat lodges. The Cliffs of Fundy honours the ethical space of the Mi'kmaq people and their oral traditions of cultural geoheritage.
With more than 40 impressive geosites within a 165 km drive, visitors learn about Earth's incredible natural history including the best example of how supercontinent Pangea was formed and broke apart; the oldest dinosaur bones in Canada; highest tides in the world; and a magnificent landscape steeped in Mi'kmaw legend, Acadian lore, and a vibrant arts, food, and musical culture.
Site of the highest tides on Earth, in the Minas Basin of the Bay of Fundy
Location at the nexus of Pangean tectonics, expressed by the Cobequid-Chedabucto Fault and Minas Fault system
One of the world's foremost exposures of the largest outpouring of lava in Earth history
Earliest known inhabited site of humans in northeastern North America, and centre of spiritual and cultural traditions
Site of early dinosaurs and Early Jurassic vertebrates mirrored in contemporary sites in Africa, China, and South America
A textbook example of an ancient rift valley system
Site of the earliest documented exploration for minerals by European explorers in the early Seventeenth century.
Welcome to the Cliffs of Fundy Global Geopark